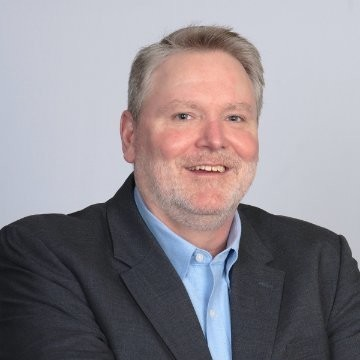 Experience:
Detail-oriented computer engineer with 44+ years of experience. Began working in IBM large systems (water cooled "Big Iron"). After several years, I specialized in SNA communication controllers and then SNA to IP migrations with the advent of the Internet. I worked on all IBM Mainframe I/O and 3800 series laser printers. Owner and President of Windy City Computer Services Inc. 1993 – 1997. While operating Windy City, I started Inspired Software Inc. and wrote a Document Imaging and Retrieval Systems Software for the American Dental Association to comply with MSDS (Material Safety Data Sheet) regulations. I became a Cisco System Partner Engineer and was the first Cisco Certified Instructor in Contact Center Products North America in 2000. Authored and taught multiple versions of Contact Center Enterprise and Contact Center Express courseware. During the 13+ years as a CCSI (Cisco Certified Systems Instructor) I provided Engineering Professional Services to Fortune 500 companies for Skyline Advanced Technology Services. I was a Senior Consulting Engineer for CDW in the Cisco Contact Center space from 2012 – 2015. At Skyline-ATS I began my path into NVIDIA Deep Learning for the Advanced Research Group division of Skyline -ATS. I created Ultra High-end hardware and software solutions for both local and NGC solutions. I specialized in Computer Vision using Convolutional Neural Networks (CNNs). I am currently preparing for the FAA Part 107 Commercial Unmanned Arial Vehicle (Drone) License. This will allow for the creation of Arial Footage Datasets for CV training and modeling. I have experience in website creation using DIVI Builder and code. I was on track to become a NVIDIA Deep Learning Institute Certified Instructor.
Download My Resume
Click "Download Now" to open my resume in a new tab.
Curriculum Planner
Randstad Technologies
March 2019 – July 2020
Developed Learning Maps for Cisco Systems Inc. employees and contractors to meet knowledge requirements for job roles and certifications.
Curriculum Planning included but was limited to the following duties and responsibilities:
Audit and update training and curriculum plans and other training collections.
Review and validate training and curriculum plan and content for appropriateness and efficacy.
Consult with applicable persons and organizations within Cisco Systems Inc. to identify customer training needs, skill gaps and objectives.
Research appropriate training content which matches the identified training needs and objectives.
Curate content for inclusion in CPLL (Cisco Premium Learning Library) or other digital libraries.
Report and advise applicable persons and organizations of any gaps between customers training needs and applicable content found within CPLL or other digital libraries.
Create training and or curriculum plans and related recommendation reports.
AI Architect / Developer
Skyline Advanced Technology Services – Advanced Research Group
April 2017 – October 2018
Developed hardware and software solutions specifically designed for Deep Learning, Machine Learning and AI based on NVIDIA GPU platforms. My focus was Computer Vision (CV) using CNNs (Convolutional Neural Networks). I developed a NVIDIA based Software Stack to allow for both NVIDIA GPU Cloud (NGC) and local NGC NVIDIA-Docker Image use. Worked primarily with the Volta based line of products. Developed solutions from conception to design and final build of hardware and software. Implemented NCCL for Multi-GPU optimized Frameworks.
Engineer / Technical Recruiting Specialist
Skyline Advanced Technology Services
April 2016 – April 2017
Technical Recruiting Specialist: Examine resumes and find talented candidates for Data Center, UCS, ACI /9K and Route Switch position. Technical interviews and reviews.
Engineer: Keep up to date on all current Cisco technologies. This includes design, protocols and specialty skills. Design applications specific to needs. Currently using Python and other languages for programmability (SDN, Automation and Orchestration) in Cisco Nexus and ACI environments, using supported APIs
Level 3 Technician
911 Tech Repair Arlington Heights Illinois
September 2014 – December 2015
Responsibilities included repair, recovery and data extraction from various consumer electronics, including Cell Phones, Tablets and Laptop / PCs. I was the Arlington Heights Illinois store manager responsible for inventory, ordering and pricing. Had total Google Review score of 4.85 out of 5. Provided many services unavailable anywhere else locally.
Appeared live on Chicago CBS 2 Morning News
Senior Consulting Contact Center Engineer
CDW
October 2011 – January 2014
Responsibilities included deployment, modification, and test plan implementation of Cisco Systems Inc. Contact Center solutions. Other responsibilities included end-user training and post deployment problem resolution. Call Flow generation based on customer "business rules". Regularly involved in S.O.W. creation and Change Order generation. Daily responsibilities required budget monitoring and manpower allocation. Extensive documentation throughout the course of an engagement was a job requirement.
Instructor / Consulting Engineer
Skyline Advanced Technology Services
1998 – 2011
Early on, responsibilities included Field Engineering IBM Mainframe equipment, specializing in Front End Communication Controllers and Migration from SNA to IP Networks. Other responsibilities included acquiring my Cisco CCSI (#22463) in 2000. First certified instructor in North America in Cisco Contact Center. Single Certificate included the following courses authorized to teach:
ICM/NAM Product Training – ICM/NAM Applications Engineering
ICM/NAM Systems Administration – ICM/NAM Advanced Reporting
ICM/NAM Deployment Planning – ICM/NAM Advanced Scripting
ICM/NAM CTI – ICM/NAM Executive Overview
Collaboration Server for System Admin. – Media Blender for System Admin.
E-Mail Server for System Admin
This Certification was earned before Cisco Contact Center / Collaboration. ICSG (Internet Communications Software Group) was the original product designation
Authored the following Cisco Contact Center Course-ware:
Software Release 5
IPCC (IP Contact Center) Product Training Part 1
IPCC Product Training Part 2
SysIPCC Product Training
Software Release 7
UCCE (Unified Contact Center Enterprise) Product Training Part 1
UCCE Product Training Part 2
SysIPCC Product Training
Authored course-ware for seven different Cisco Collaboration tracks for the "Accelerate" program in San Jose, CA.
First certified to teach Unified Contact Center Express Ver. 4-7
UCCXD (Unified Contact Center Express Deployment)
Unified Contact Center Express Advanced Scripting
Other responsibilities included Contact Center Enterprise and Express Professional Services. Tasks involved Deployment, Script Customization and custom software (developed myself) components integrated into the solution.
Owner / President
Windy City Computer Services Inc.
December 1993 – February 1997
Windy City specialized in IBM large systems stage / test and refurbishment along with upgrades, and certifications by IBM as well as installations and relocations in the field. I managed corporate responsibilities as well as a staff of inside engineers. Windy City had large corporate customers such as GE Capital, Forsythe McArthur as well as Military Contractors. Windy City was a distinguished member of the CDLA (Computer Dealers and Leasing Association).